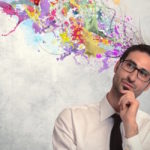 Twenty businesses, all recipients of Chase's Mission Main Street Grants, gathered for a special boot camp at the LinkedIn campus in late October 2015. At this event, they received expert advice on social media and growth from Jennifer Pieszak of JPMorgan Chase; LinkedIn's Jeff Weiner, and Marcus Lemonis of CNBC's The Profit.
Jeff Weiner continuously ranks among the 'Highest Rated CEOs' list because of his excellent people management skills. In this regard, entrepreneurs asked him how a business owner can assign tasks to enable him to focus on expanding the company, citing the frustration of delegating tasks that are intuitive to them.
In response, Weiner advised small business owners to catch themselves when they're frustrated in this kind of situation. "When you become emotional, there's need for you to become a spectator to your thoughts," he said. "At that moment, still your mind and ask yourself why you're frustrated. "The key is in knowing the difference between venting and coaching."
Use Empathy to Improve Efficiency
Weiner pointed out that the cornerstone of mentoring was knowing the difference between compassion and empathy.  Empathy makes you feel the person's struggle but leaves you incapacitated as well. Compassion, on the other hand, enables you to feel their hardship but makes you do all you can to help them.
Business-wise, this can be simple and yet difficult to master. It involves being empathetic and compassionate about the employee's struggles to help you mentor them effectively.
P&L Implications
A CEO and the leadership team must understand the importance of growing their skills, says Weiner. It's vital that employees see themselves as owners, which makes them more careful with their decisions.
This approach is good for business as growth lies in increasing the number of tasks that can be delegated by increasing worker skills, says Professor Collins of Cornwell University. As a result, building workers' strengths increases profits.
"By trying to do all the work themselves or micromanaging their hired team, entrepreneurs limit the growth of their company," Collins says.
When the workforce of a business grows, the biggest challenge becomes maintaining the interaction between the owner and the workers. It becomes harder to maintain the culture which led to the growth in the first place.
STRADA Capital understands that successful businesses build great organizational cultures which drive its employees' growth.  We help businesses to acquire necessary finances so that they can focus on the big picture.  Fill out our short form to apply for business capital today!