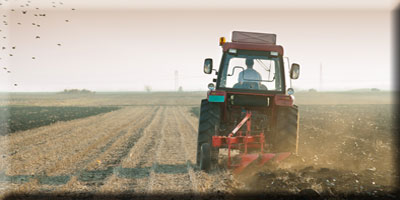 Just because farming is one of man's oldest industries doesn't mean that your equipment has to be.
"…Give us the tools and we will finish the job." As a farmer, most likely you agree with that sentiment. Agriculture is a hard business filled with challenges like governmental regulations and changing environmental conditions. The last thing that you need is old equipment problems. Have you found yourself spending hours searching online farming forums for fixes to equipment failures? Or are you continually at the mercy of big equipment mechanics to get your machines up and running? If so, you may want to give STRADA Capital a call at (877) 478-7232. We could help you with our farm equipment financing program.
Benefits of Financing Farm Equipment
Buying new equipment can put a large financial strain on your agricultural operation & strategy. Hence, many use financing as a more economical approach to replacing farming equipment. There are numerous advantages to financing your equipment, such as:
– You'll have less downtime due to equipment failure by having newer farming equipment at your disposal.
– Your cash flow often increases because you can make use of low payments over a chosen period of time.
– When you do not need equipment permanently it is more economical to lease or finance
– There are often options to purchase the equipment if you decide that you need it permanently.
If you want to get a quick estimate of how much you qualify for, fill out our short online form.
ATVs
Backhoes
Bush Hogs
Dairy Equipment
Farm Supplies
John Deere Equipment
Tractors
Zero Turn Mowers
STRADA Capital continually supports agricultural businesses and various farming communities with business financing and sound business advice. We work close with businesses to understand their unique challenges and offer the financial solutions possible. Fill out our short form to apply for to get your new farm equipment today!