STRADA WORKING CAPITAL

FAST APPROVAL PROCESS
BUSINESS LOANS
MERCHANT CASH ADVANCE
Start Today!
STRADA Working Capital Programs
Two great options, too many opportunities! STRADA's Working Capital Program offers two products with one goal- propelling your small business! Don't miss out, your capital can be used for any opportunity that comes your way. Slow seasons? No problem. Bad Credit? Don't worry. Read through, or give us a call, to see how STRADA can help take your business to where you've always wanted to go. The momentum working capital can give your company will provide flexibility and agility like never before.
Business Loans
Stop the Unknown- Predictable, fixed payments are here for you!
Business loans are comfortable working capital options because a set maturity date and fixed payments are determined from the beginning. Some business owners appreciate business loans of different sizes for each particular project.
For example:
Small loans from $2,500 can start at 4 month terms. Most have used these loans for inventory stocking to get ready for a big season. Then, sell your merchandise and quickly have that loan as history.
Large loans up to $500,000 with longer terms up to 24 months have been used to purchase equipment. Watch your equipment create a revenue stream for you to pay off the loan in comfortable timing that fits your business.
How to get a Business Loan Approval:
Minimum monthly gross revenue of $4,500
At least 4 months in business
Complete the easy application and provide six months' bank statements
Merchant Cash Advance
Capital flow is vital to small business owners. Our Merchant Cash Advance program converts your future Visa, MasterCard and Discover credit card sales into fast capital. It is a simple working capital option that allows your business to access its cash now by trading a portion of the business's future credit card sales. Do you have expansion plans, marketing campaigns, stocking inventory and endless possibilities to grow? That is where STRADA Capital comes along to help.
Break through with a Merchant Cash Advance from STRADA. You can find success through these remarkable benefits:
Forget the haunting credit score, cash advances are based off the revenue of your business.
Don't wait for your lucky break with the bank. Businesses get cash advanced approvals 5 times more than a bank loan or government sponsored finance program.
Money is available to you with in days! Funds are wired into your account within 72 hours of approval.
Cash advances can be spent how you, the business owner, feels best fits. Only you know what your goals are for the business.
Merchant Cash Advances Offers:
Ranges available from $5,000 to $500,000
No personal collateral
NO check to write, NO monthly payments, NO late fees
Flat percentage of business credit card sales automatically remitted daily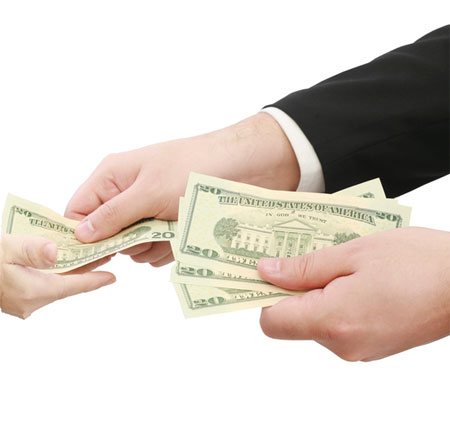 Working Capital FAQ