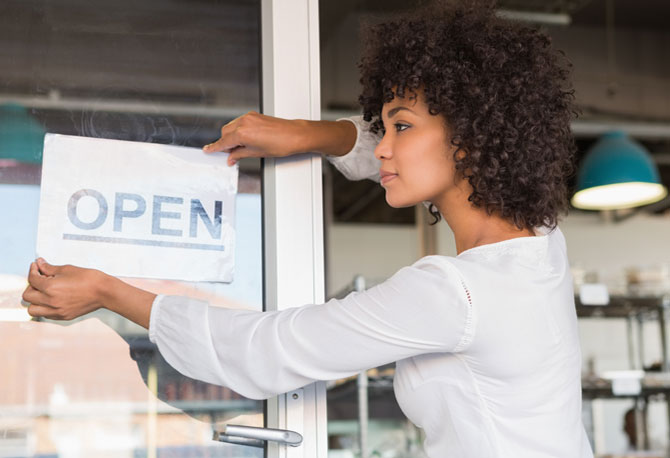 Got debt? Well as a business owner, you are not alone. Most entrepreneurs expect to carry some debt, at least at the beginning of their venture. However, that doesn't mean that you're expected to feel good about it. Chief Economist of Gallup.com, Dennis Jacobe reports that in 2012 36 percent of small business owners were extremely uncomfortable with their business debt. Are you? If so, consider these quick tips to map yourself out of Debtville.
Planning Your Way Out
Sometimes it's possible to be so dialed into the customer/product/service side of your business that the financial side of things gets a little hazy. Although a business may make a ton of money, that alone doesn't make it a profitable one. Plenty of small business owners figure this out every year—granted some of them acquire this knowledge much too late.
As soon as you acquire debt, you should have a set road map in place to get out. This is where a good co-pilot comes in play. Find a good bookkeeper and let them take a look at your whole debt. Often they will be able to show you that your debt is not overwhelming but simply disorganized. A great variety of business owners have not optimized their income to handle debt. A good bookkeeper can reveal that to you, but a great bookkeeper can show you short cuts along the debt free road map.
Some common strategies of business debt reduction include:
Formulate a concrete spending plan. This plan should include debt reduction as a regular bill until reaching a zero balance.
Create milestones to debt reduction and track data weekly.
Set a certain percentage of your income to combat debt and stick to it.
Several business types use these ideas or a variant of them to reduce their debt effectively. However, it is important to stay the course. If your business has a variable cash flow, it is sometimes difficult to stick to a debt reduction plan. In such cases, taking on a business finance loan can help. Think of it as training wheels. While your business gets more stabilized, the loan can bridge gaps in your cash flow.
Smart business decisions are often made when one has good partners that offer excellent advice. Strada Capital collaborates with small businesses and entrepreneurs every day. If your business is in need of working capital, feel free to fill out one of our quick finance applications.