Flexible Crane Financing Programs
STRADA Capital financing programs offer many option such as $1.00 out leases or operating leasing. Need to purchase new or used? No problem, we have an experienced finance specialist to get your construction project moving. When you need the movement in your construction project, this is when STRADA Capital can help you budget your equipment and stay on track.
Cranes
Cranes are machines used for raising, shifting, or lowering heavy weights. They are commonly by means of projecting a swinging arm. These hard to miss machines, can lift steel, concrete, torches and generators. The different models and environments using a cranes make options endless. Making sure you get the right crane at the right price is the first step, then let STRADA Capital take of the rest.
Carrier Conventional Crane or Carrier Hydraulic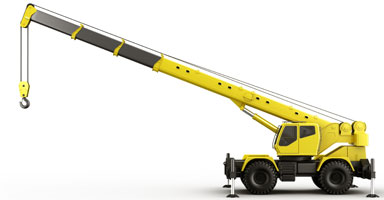 A stationary and hoisting truck which is self-powered to allow traveling on highways. This equipment can save you cost on transportation of the crane due to its capabilities. The structure of the carrier conventional crane consist of a lattice boom on a rubber tired truck. Outriggers can extend horizontally out of the chassis and then vertically to have a working platform. Both Hydraulic and Conventional have similar functions and capabilities.
STRADA Capital will hoist your construction project into success. Get started today by filling out an easy online application. STRADA Capital will have a finance specialist contact you with multiple options to best fit your needs. STRADA Capital wants to help your construction project get off to the right start with all the equipment you need. We offer the best competing rates to keep your project on budget.
Crawler Conventional Crane or Crawler Hydraulic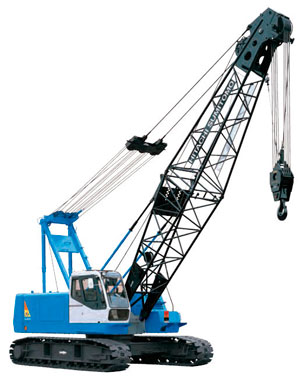 Crawler conventional equipment have weights to stabilize the crane before hoisting. Although this equipment must be trucked from each job site, it has the great advantage of performing each lift with minimal set up, due to having no outriggers. You can travel with a load on the crawler by the lattice boom on a tracked body or hydraulically powered truck body.
STRADA Capital has flexible finance programs that allow you to get the funding you need. Cranes and crawlers are just as powerful as the construction project itself. Free up your cash flow in your budget by financing your equipment. Start today by filling out an online application and an equipment finance specialist will be in contact with you within 24 hours. Let financing your equipment needs take your project to new heights. Submit your one-page application today, and we can discuss the best plan for you.