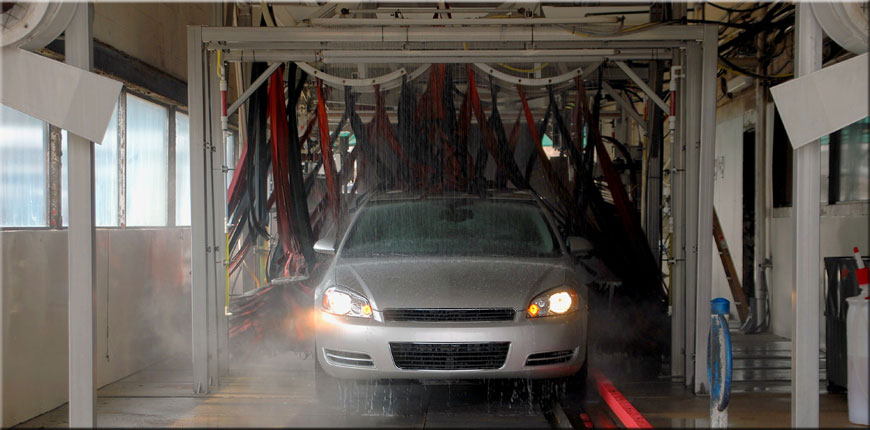 The Best in the Biz
There's nothing better than a sleek, freshly washed car. Millions of Americans rush to the car wash every week for that new, rejuvenating feeling, and they rely on your meticulous work, and high-end equipment. STRADA Capital knows how expensive owning and operating a car wash can be, and we've developed a streamlined equipment-financing plan for your success and convenience. Your conveyor belt, soap dispenser, spot-free rinse system, and in-bay dryer are easily acquired through STRADA Capital, and we provide a customer-friendly system that makes your success easy.
You're the expert; we're here to help you shine.
You'll get the best financing program, from the fastest funding independently owned financing company in the Nation. We're here to help you, just like we've helped countless car wash companies throughout the past two decades. To propel you to success, we provide a lease plan that's tailored just for you, and we'll set you up with the equipment you require for success. As a business, you need to have the newest, highest quality equipment on the market. So, we provide you periodic equipment upgrades that put you ahead of the competition. Leasing through STRADA Capital gives you tax benefits under section 179, and you'll be protecting your cash flow. Submit your one-page application today, and we can discuss the best plan for you.
Why Partner With STRADA Capital?
Easy Application Process


Apply for up to $125,000 leasing or $200,000 for medical professionals without providing financial statements or tax returns with our straightforward one-page application.
Quick Turnaround


Get your business growing within 24 hours! We understand your business moves quickly, so do we.
100% Financing


Start earning profits from your equipment faster and save your cash for better uses!
Budget Friendly Payment Options


Our payment options are customizable so you can feel comfortable when making payments!