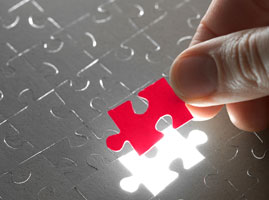 We made it! The last stretch of the year is upon us and we want you to grab every opportunity knocking. STRADA Capital has a few tips to help you keep that spark your business needs to survive this season.  Have an inventory shortage? Confused by all the holiday commotion? Need a zero cost marketing campaign to capture your customer's attention?
#1 Is Your Inventory Ready?
Always have a full stock of inventory ready for your busy holiday shoppers. This is the season of buying, so no better way to capitalize on the opportunity than by owning what your customers need! We offer Working Capital Loans to increase your inventory and supply your business with immediate business desires. In addition, equipment leasing will give your business the niche customers are searching for.
#2 Plan Ahead
Straightforward! Be the business your customers can trust to have the inventory and equipment they need today. Write a plan and budget for upcoming expectation. Take Advantage of Section 179 Deduction by purchasing your equipment before December 31st!
#3 Zero Cost Marketing Tools
Break through to capture you customer's attention by creating a social media campaign you can control! Social media can be utilized by businesses of all types.
Brick and Mortar: Get Local! Create campaigns that tie your community together. People love easy ways to connect in local settings. Try campaigning an 'open house' night at your business to drive people in the doors and keep them entertained.
Automotive Industry: Post updates on new equipment purchases made that will directly affect the productivity and creativity you offer your customers.
Construction: Show contractors your team has the spark they need to get the job done. Post pictures of equipment you have pride in owning.
Contact STRADA Capital today to discuss creative ways to quickly receive your equipment and inventory needs to make this holiday season your very best.