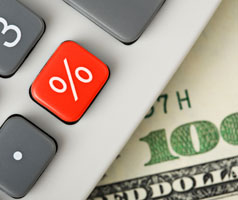 The Section 179 Deduction combined with equipment financing by STRADA Capital will put cash back into your hands- where it is needed.
Due to H.R. 8 American Taxpayer Relief Act of 2012
Increased tax benefit limit to $500,000 in 2013
Allows businesses to deduct FULL purchase price of qualified equipment purchased or financed during the year.
2013 outlines:
Deduction Limit (most new & used equipment, including some software) = $500,000
Limit on Capital Purchases = $2,000,000
Bonus Depreciate (only new equipment) = 50%
The government is encouraging small to medium sized businesses to spend money NOW. Fully effective when combined with equipment financing. Appreciate this bailout soon because it might be the only break you get now and in the future. Rumors have been heard that the government will not be extending this offer into 2014.
Take advantage of an incentive from your government.
Call STRADA Capital today to get started. We can help you guarantee these tax benefits are all yours to enjoy by December 31st.
* This blog post is not intended for tax advice. Please consult with your qualified tax professional concerning specific situations.